Fundação Estudar is a Brazilian non-profit organization that encourages education by funding undergraduate and graduate scholarships.
For the Foundation's 30th anniversary, a kit was created with different types of content. 
The concept past was used to praise the Institution's achievements in the last three decades.
The concept present was used to celebrate the results of the year 2021 and the new scholarship students. The concept future was used to imagine and project the expectations of the times to come.
Below is the tulip-shaped welcome folder.
The book 1991 is full of infographics that analyze the institution's numbers over three decades. The 2021 book is a report presenting the results of the current year. And tube 2051 is a time capsule that invites the public to record their expectations for the future, save and access it when the date arrives.
To introduce the 2021 fellows, cards were created in polaroid format with QR codes containing the students' personal perceptions.
Four artists were invited to illustrate posters about the future of democracy, environment, health and technology. These were the most relevant topics for the Foundation and its students this year.
All this material was delivered in a super luxury box.

The infographics were used to analyze the success numbers of Fundação Estudar in the last three decades, tracing a scenario of impact on the lives of thousands of people.
A timeline was used to mark the most important facts of the foundation.
In addition to presenting the results of the institution for the current year, the 2021 report goes deeper into the themes and challenges that the Foundation faces.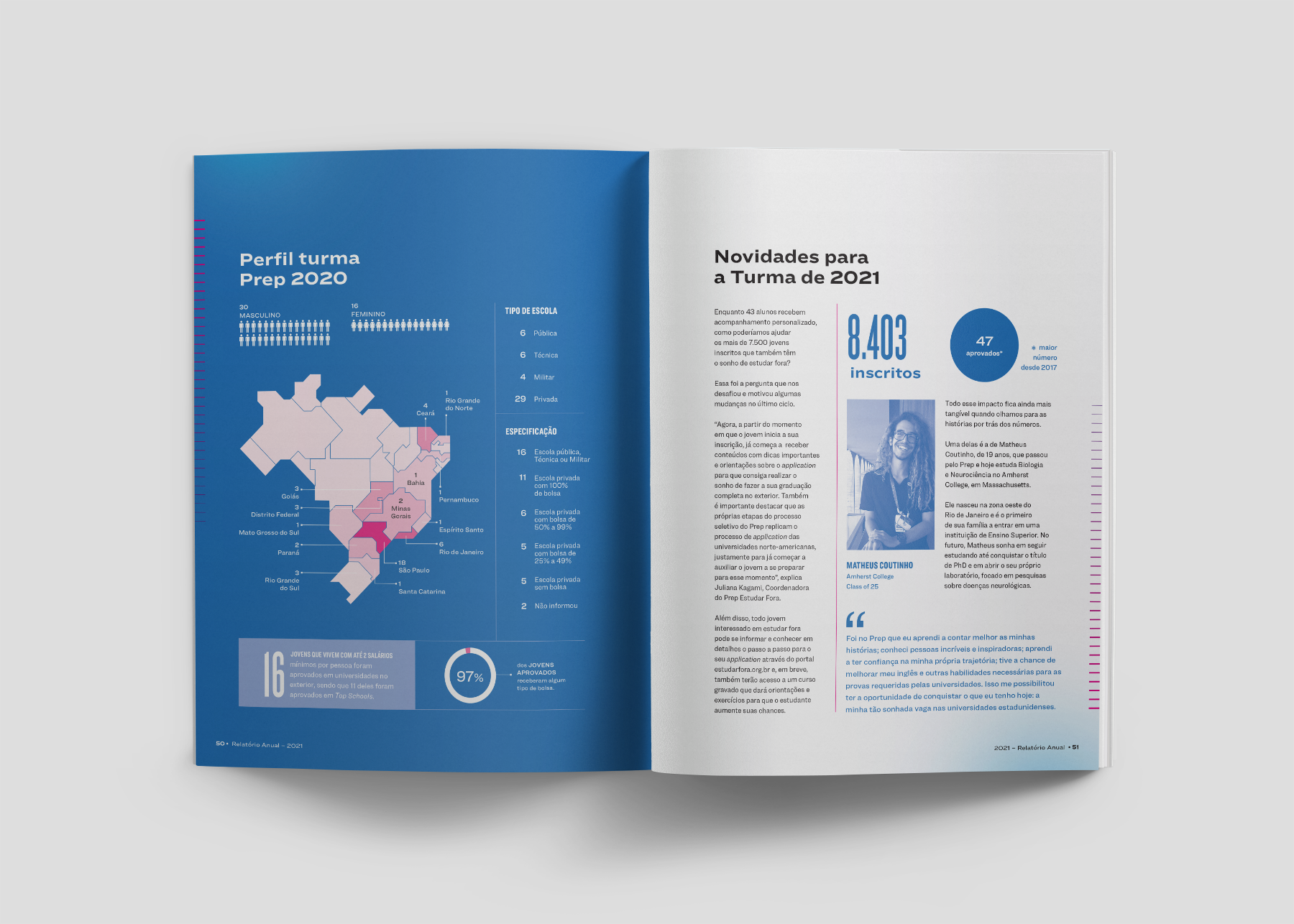 This project was developed by studio Nono, where I worked as Art Director
Summary:

 Creation of a 30th anniversary commemorative kit
My role in this project:

 Creative and Art Direction​​​​​​​